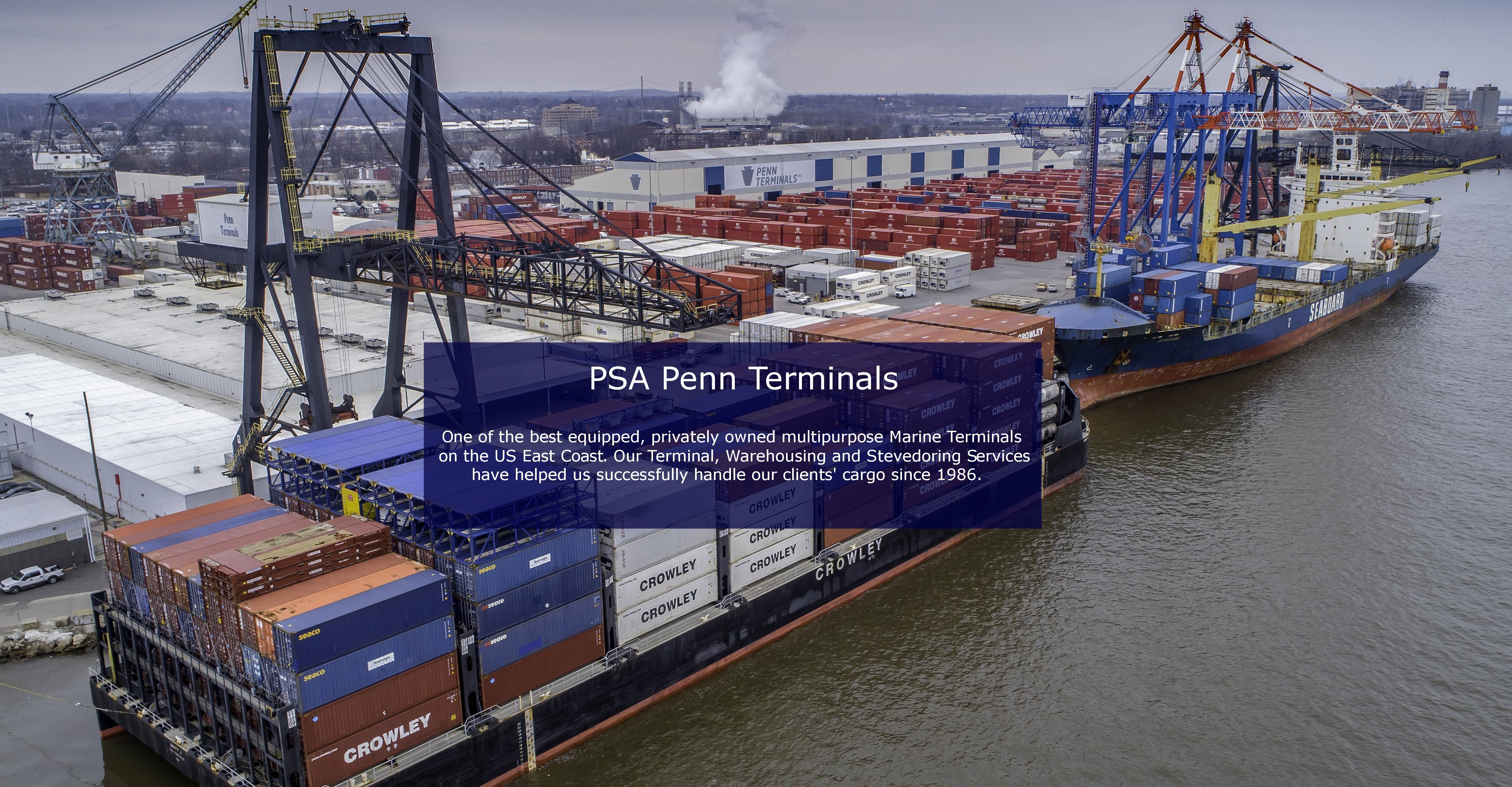 Benefits of Using a Privately Owned International Marine Terminal
PSA Penn Terminals' site is on freehold property and is not therefore subject to Port Authority oversight, their politics or their incremental fees.
Economical container stripping and stuffing services are available on the terminal premises. Stuffing or stripping of over-the-road trucks, with appointment, is generally handled in under an hour.
Our unionized work force, the Boilermakers, provide a consistent labor pool, and have pro-business work practices that benefit both themselves and the customer.
US Customs and US Department of Agriculture are domiciled on the terminal. In the event of inspections being required, waiting times are minimal.
Flexibility of operating hours and shifts allows for overall reduction in overtime expenses.
Combining all of the above, our clients enjoy some of the lowest cost structures in the region, giving them a leg up on competition!